Shepherd's Pantry
Windham Turkey Trot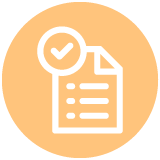 Register
Registration for the 30th Annual Turkey Trot will open in the fall of 2024.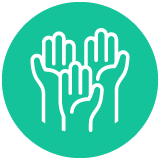 Volunteer
There are big and little jobs, before, during and after the Trot. All help is appreciated. Sign Up!
Thank You to the Over 900 Trotters Who Joined Us at the Start Line for Number 29!
Start your Thanksgiving Day by giving back and giving thanks with a fun Walk/Run!
Date: Thursday, November 28, 2024
Time: 9:00 AM
Location: 74 Blossom Road Windham, NH
Distance: 1 mile, 3 miles or 5 miles
Turkey Trot History
100% of the funds raised from The Windham Turkey Trot goes to Shepherd's Pantry to help its clients who experience food insecurity.
1995: Humble Beginnings
The Windham Turkey Trot was started in 1995 on Blossom Road by next door neighbors, Louise Peltz and Heidi Reever.  The two women wanted to have a neighborhood fun run/walk while their turkeys were cooking in the oven.  They invited as many neighbors as they could and 50 joined the fun.  Participants were asked to bring canned goods which were then donated to Shepherd's Pantry.
1997: Traditions Were Born
After collecting food donations for the first two years, participants began making monetary donations to the Shepherd's Pantry. Year after year the Turkey Trot gained popularity with the community and it became a Thanksgiving Day event for many people and as a result more funds were raised for charity every year.
2020: New Race Operations
The operations of the Trot were taken over by Shepherd's Pantry.
2021: Starting Line Move
The official starting line moved a few doors down and is now hosted by the Dewane Family at 74 Blossom Road. The race has grown from 50 runners to approximately 1,300 runners.
Turkey Trot Fun Facts
Everyone joins in the fun. . . Some groups show up with as many as 15 family members who are in town for the holiday.
Rain or Shine
There are 1 mile, 3 mile, and 5 mile courses that travel through the Blossom Road neighborhood in Windham. The start time is 9:00 am Thanksgiving morning, regardless of the weather.
All Ages Welcome
Participants range in age from 3 weeks to 96 years, and they run, walk, bike, rollerblade, roll their wheelchairs or are pushed and pulled in strollers and wagons. Many have made the Turkey Trot part of their family's Thanksgiving traditions.
A Kitchen Clock & A Ladder
The Turkey Trot is an unofficial race. There are no numbers or chip technology. The official timer is a kitchen clock sitting on a step ladder. Some people are intimidated at the thought of participating in a "Race"; the reality is that only about 30% of our Trotters actually run.
Most Trotters Return
Once people experience the Trot for the first time, they usually keep coming back. Participants have a great time; friends and neighbors chat while strolling around the neighborhood, returning college students enjoy a mini reunion with friends, younger children like biking among the excitement, and we always see some impressively competitive runners.
2023 Sponsors
Supporting Our Community
Turkey Trot FAQs
Ready, Set, Trot!